, Start Time: 11:00 Berneray Community Hall Borve Berneray HS6 5BJ
Event Type:
Documentary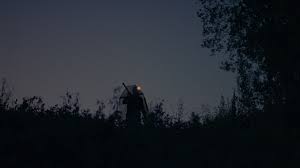 Country of Origin: United Kingdom
Year Released: 2021
Run time: 14min
Language: English
Director: Isle Badenoch
Classification: U
---
Description:
As the sun sets on the banks of the River Severn on the outskirts of an impoverished city in the UK, a group of men gather in a race to catch a vanishing creature, the elusive elver. THE ELVERMEN is an atmospheric short film shot over a moonlit night that reveals the last of a hidden community hunting an endangered fish.
---
Screenings:
An Lanntair Arts Centre, Isle of Lewis: Saturday the 24th of July at 2pm (accompanying Whale Wisdom feature).
Bernera Community Centre, Isle of Lewis: Friday the 23rd of July at 8pm (accompanying Horse Thieves: Roads of Time feature).
Berneray Community Hall, North Uist: Monday the 19th of July at 11am (accompanying Manry at Sea feature).
Northbay Hall, Barra: Saturday the 24th of July at 5:30pm (accompanying Ice on Fire feature).