, Start Time: 19:00 Talla na Mara Pairc Niseaboist HS3 3AE
Event Type:
Drama Feature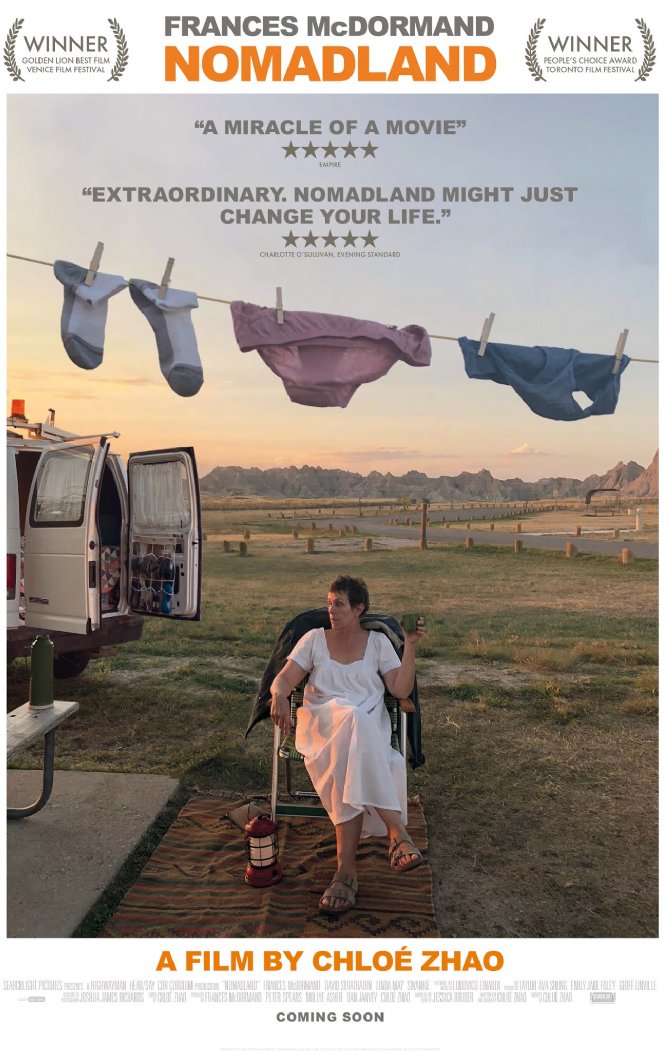 Country of Origin: United States
Year Released: 2020
Run time: 1hr 47min
Language: English
Director: Chloe Zhao
Classification: 12A
Featuring: Francis McDormand & David Strathairn
---
Description:
A woman in her sixties, after losing everything in the Great Recession, embarks on a journey through the American West, living as a van-dwelling modern-day nomad.
NOMADLAND features real nomads Linda May, Swankie and Bob Wells as Fern's mentors and comrades in her exploration through the vast landscape of the American West.
Nomadland premiered on September 11, 2020, at the Venice Film Festival, where it won the Golden Lion. It also won the People's Choice Award at the Toronto International Film Festival, making it the first film ever to win the top prize at both Venice and Toronto.
---
Screenings:
An Lanntair Arts Centre, Isle of Lewis: Saturday the 24th of July at 8pm.
Bernera Community Hall, Isle of Lewis: Saturday the 24th of July at 8pm.
Talla Na Mara, Isle of Harris: Tuesday the 20th of July at 7pm.
Stoneybridge Hall, South Uist: Tuesday the 20th of July at 7:30pm.