HIFF VENUES 2019
HIFF is screening in island venues throughout Lewis, Harris, North & South Uist and Barra. Find information on each of our partner venues below.
---
An Lanntair Arts Centre
Kenneth Street, Stornoway. Isle of Lewis. HS1 2DS.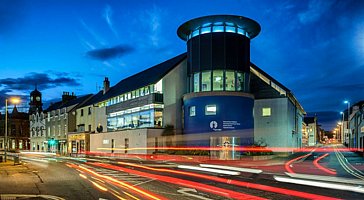 An Lanntair is an award winning arts centre located in Stornoway on the Isle of Lewis. It promotes a broad range of activities covering the visual and performing arts, education, outreach and cinema.
An Lanntair will be screening films in both the main auditorium and the Pocket Cinema upstairs.
Box Office: 01851 708480
Email: info@lanntair.com
Website: www.lanntair.com
---
Pop-Up Enviro Cinema
Stornoway Library - 33 Cromwell St. HS1 2DD.
The Pop Up Enviro Cinema is based in Stornoway Public Library this year, and will screen island and environmental short documentary films, and will host a drop-in animation project with Seas of the Hebrides and the Unceded Territories VR Experience. More information in our brochure.
FREE with the option to donate.
Promoter - Ruaraidh Urpeth
Tel: 01851 707882
Email: ruaraidhrn@gmail.com
---
Ionad Nan Seann Sgoil Shawbost
North Shawbost, Isle of Lewis. HS2 9BQ.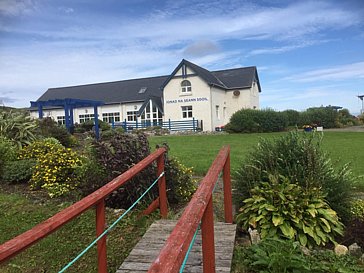 The Old School Centre, as it is known in Gaelic, is a community run centre providing a range of services to the surrounding community, visitors, volunteer groups and businesses in Shawbost.
Promoter - Murdo Morrison
Tel: 01851 710210
Email: info@bragararnol.org
---
Taigh Dhonnchaidh
44 Habost, Port of Ness, Isle of Lewis. HS2 0TG.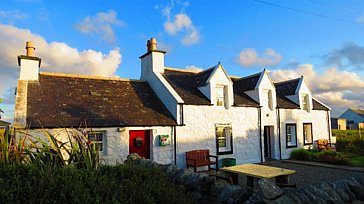 Gaelic for 'Duncan's House', Taigh Dhonnchaidh is the most recent arts and music centre to be opened in the Outer Hebrides of Scotland. Taigh Dhonnchaidh is committed to being a centre of excellence for the promotion and enhancement of the Gaelic language, music and the arts by encouraging partnerships with the community, individuals and businesses to contribute to social, cultural and economic development.
Promoter - Mary Duff
Tel: 01851 810166
---
Bernera Community Centre
Bernera, Isle of Lewis. HS2 9LT.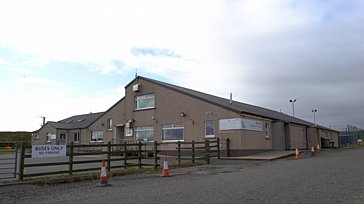 The Bernera Community Centre is managed by an enthusiastic local committee. The museum inside is full of interesting information about Great Bernera. Drinks and snacks will be available prior to screenings should the café be closed. Tea/coffee/juices and snacks.
Promoters - Tom MacDonald and Callum J Macaulay
Tel: 01851 612441
---
Scalpay Hall
The Pier, Isle of Scalpay. HS4 3XX.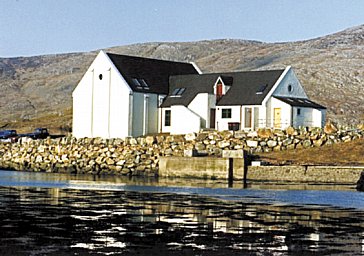 Scalpay Hall is located on the remote Island of Scalpay, accessible only by bridge form the Isle of Harris. Situated on the pier and surrounded by stunning vistas, Scalpay Hall provides a hub in the local community.
Promoter - Ruaraidh Urpeth
Tel: 01851 707882
---
Talla Na Mara
Pairc Niseaboist, Isle of Harris. HS3 3AE.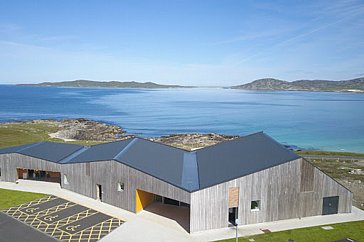 Talla na Mara is a brand new Community Enterprise Centre overlooking the golden sands of Niseaboist Beach on the Isle of Harris. Talla na Mara is Gaelic for the "Centre by the sea" and is owned and managed by the West Harris Trust on behalf of the local community.
Promoter - Carolyn Cluness
Tel: 01859 503900
Email: admin@westharristrust.org
Website: https://www.tallanamara.co.uk/events/
---
Uist Film Pop-Up Cinema at Taigh Chearsabhagh Arts Centre
Lochmaddy, Isle of North Uist. HS6 5AA.
Taigh Chearsabhagh Museum & Arts Centre is a place where people can meet, share ideas, learn new skills and experience cultural interpretation that is imaginative and stimulating. The island location and environment are key factors in realising this aim.
Taigh Chearsabhagh is located on the shoreline of a marine Special Area of Conservation.
Promoter - Andy Mackinnon
Tel: 01870 603970
Email: info@taigh-chearsabhagh.org
Website: www.taigh-chearsabhagh.org
---
Carinish Village Hall
Isle of North Uist, HS6 5EJ.

If you are travelling north in the Western Isles, Carinish, or Cairinis, is the first settlement you reach after crossing the causeway that takes you to the island of North Uist.
Promoters - George and Rosemary Jackson
Tel: 01876 580226
---
Stoneybridge Hall
Staoinebrig, Isle of South Uist. HS8 5SD.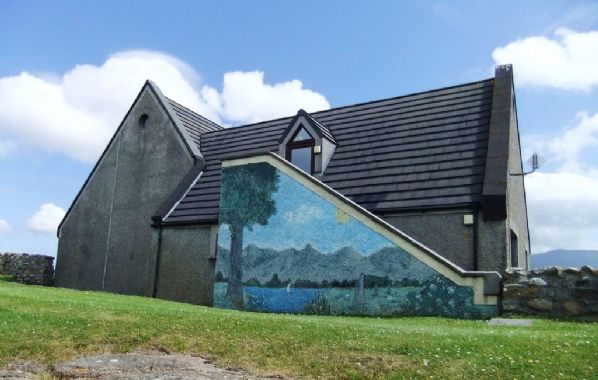 A warm community venue which aims to benefit the residents in the middle district of South Uist from Drimsdale to Frebost.
Tel: 01878 700154
Website: www.ceolas.co.uk/
---
Castlebay Hall
Castlebay, Isle of Barra. HS9 5XD.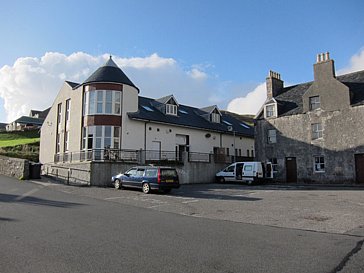 This central Castlebay venue, is used for a variety of community activities and meetings, including arts, performances and sales.
Promoter - Sarah Maclean
Tel: 01871 817948
Email: sarah@barrahebrides.com