EVENTS
Beach Clean - Clean Coast Outer Hebrides
IMPORTANT UPDATE - This event was originally scheduled to take place on Saturday the 14th of September, but has now been postponed to September the 21st due to adverse weather. Please check back here for updates.
September the 21st from 11:00. Meet at the end of Brue village at the bus stop/turning area. Any questions - cleancoastoh@gmail.com
---
Whale Watch
Tiumpan Head, Point, Isle of Lewis. Friday the 13th of September at 14:00. Meet at the car park 200m SW of the lighthouse.
This event is weather dependent, if it is not suitable to watch from the top of the hill, Janet will be at the assembly point and will provide information and share images. It is possible that there may be no whales or dolphins around at the time, but you will have an opportunity to ask questions about the wildlife seen in the area.Tiumpan Head on the east coast of the Isle of Lewis is one of the very best places to see a wide range of whales and dolphins from land. Janet Marshall, a well-known and very experienced local wildlife watcher has seen, photographed and videoed many species from or very near Tiumpan Head. This talk will take place at the vantage point at the top of the hill behind the lighthouse and Janet will share her images and stories together with tips for watching while keeping an eye open for nearby whales and dolphins.
---
Wild Salmon Lecture With Michael Wigan
19:00 on Thursday the 12th of September at The Pocket Cinema (above the bar) at An Lanntair Arts Centre.
Michael Wigan is a journalist and writer, living in the north Scottish Highlands. One-time film critic, art critic and travel writer, he has reported and commented on the countryside and field sports issues in assorted newspapers and magazines for 35 years. Over the years, this has allowed him to cover his best interests: fly-fishing, deer stalking, oil paintings and literature. His books include The Last of the Hunter Gatherers: Fisheries Crisis at Sea (1998), Grimersta: The Story of A Great Fishery (2000) and The Salmon: The Extraordinary Story of the King of Fish (2013). He is presently the manager of the fishery board on Sutherland's River Helmsdale.
---
Drop-In Animation Workshops - Seas of the Hebrides
Enviro Pop-Up Cinema at Stornoway Public Library, and the Pop-Up Cinema at Taigh Chearsabhagh. Both taking place from 11:00 to 17:00 between the 12th and 14th.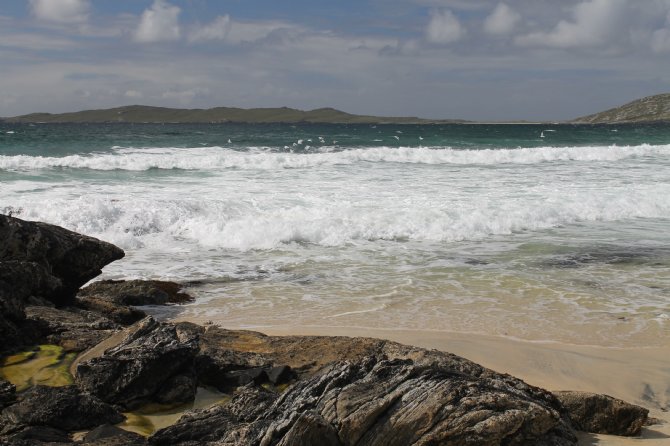 What will the sea look, feel and sound like in 30 years' time? Share your ideas for the future of the marine environment through this drop-in creative workshop. Using materials we provide, come in and create your own drawings, paintings, collages and sounds to make your own stop motion animation of the sea. Local artists from both Uist and Stornoway, including Steve Todd, will be there to help you. Images produced over the course of the festival will then be gathered and produced into a short film by Rural Nations filmmakers. What you come up with will be contributed to the development of the Seas of the Outer Hebrides project (SEASOH).
---
Unceded Territories VR Experience
Enviro Pop-Up Cinema Stornoway Public Library and UistFilm Pop-Up Cinema, Taigh Chearrsabhagh. 12th to the 14th of September, 15:00 - 17:00 each day.
2019. 6 minutes. Director - Paisley Smith and Lawrence Paul Yuxwelupton. HIFF Classification - PG.
Unceded Territories is a provocative VR experience created from First Nations artist Lawrence Paul Yuxweluptun's iconic work, engaging viewers in an interactive landscape grappling with colonialism, climate change and indigenous civil rights. As a participant, you will explore Lawrence Paul's world while using Oculus Rift VR headsets.
---
Chef Angus Campbell Cooking Demonstration
Ionad nan Seann Sgoil, Shawbost. Thursday 12th of September at 18:30. Spaces are limited so book early.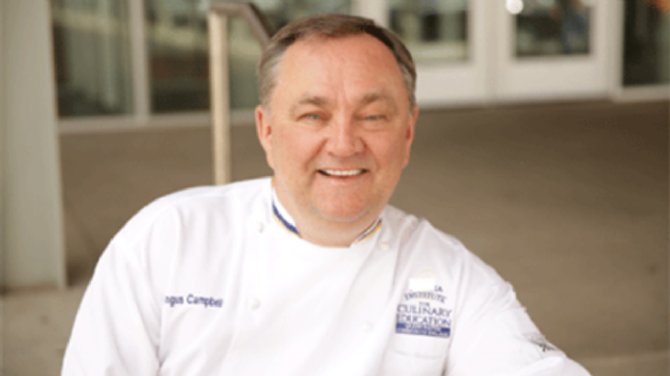 Chef Angus Campbell, a retired Culinary Education professor, presents a cooking demonstration at Shawbost prior to the screening of the short film Cooking with Angus the Final Episode. Chef Angus, who is originally from Bragar, returns to the islands to create some of his favourite Hebridean dishes.
---
Local Produce Market
Outside the An Lanntair Arts Centre. Saturday the 14th of September from 09:00 until 13:00.
The Lewis and Harris Horticultural Producers local crofters and gardeners, This market provides a variety of fresh seasonal produce including potatoes, kale, beetroot, turnip, artisan bread, dried seaweed, cut flowers, fresh herbs, perennials, chillies, jams and preserves from local crofts, gardens and the LHHP allotments at Lews Castle.
---
Hebrides Film Collective Meeting
An Lanntair Pocket Cinema, 13:30 - 14:30 on Saturday the 14th of September.
The annual HIFF meeting of the Hebrides Film Collective - a group for all those interested in filmmaking at any level in the Outer Hebrides. This meeting is for networking, organising and getting to know your fellow filmmakers on the islands.
---